Maris Stella High School school gym which is about 250sqm. While the equipment are still functional, the gym mats it is on is falling apart in many places with tears and missing pieces. The gym mat used previously was 8mm, flat edge mats, hence it has to be glued down to the ground if not it will have a tendency to flip up.
As the total quantum of the project is expectedly large, it was awarded to us via a tender process.
This project included a few steps
Moving equipment away into spare room or corridor. As the gym to the corridor has a ledge, we used rubber slopes to ensure that the equipment is not damaged by sudden jerks or impact. After the project, we left the slopes behind as the teachers shared that the slopes would be helpful for them.
Removal of old gym mats. As the mats are glued down, we had to scrap the mats away using solvents and various tools.
Levelling the ground by removal of glue scraps and rubber bits and filling up cracks and holes in the ground
Laying and cutting to edge new rubber mats. We used 12mm interlocking gym rubber mats
Moving of equipment back into the room and into new positions as indicated by the teachers
Disposal of old rubber mats as well as other equipment which the school no longer wanted.
12mm interlocking rubber mats are used because:
It does not need to be glued down as 12mm along with interlocking is thick enough to provide enough friction so it will not be flipped up during body weight or vigorous movements
It can be easily replaced in the event any piece is damaged due to wear and tear, or misuse by users
We keep ready stock of the exact same design and have no plans to discontinue or change the product. Other vendors might be able to supply for this project but unable to provide replacements 5 years later.
This product is used with good reviews in many schools in Singapore in recent years such as St Andrews Secondary School, Eunoia Junior College and Yuying Secondary School.
Here are some photographs from the project.
Old Gym Mats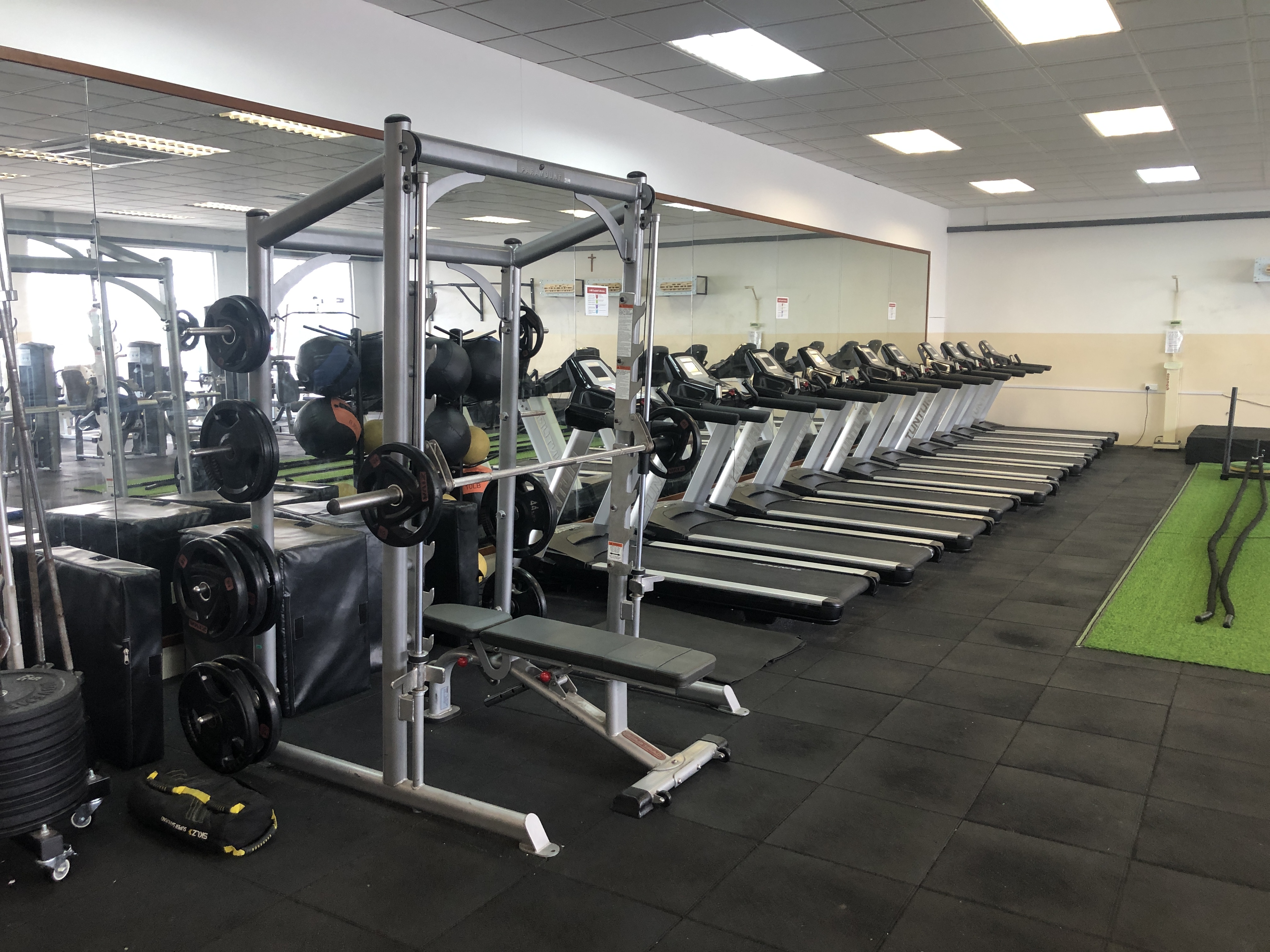 Recee Trip to figure out how to remove the mats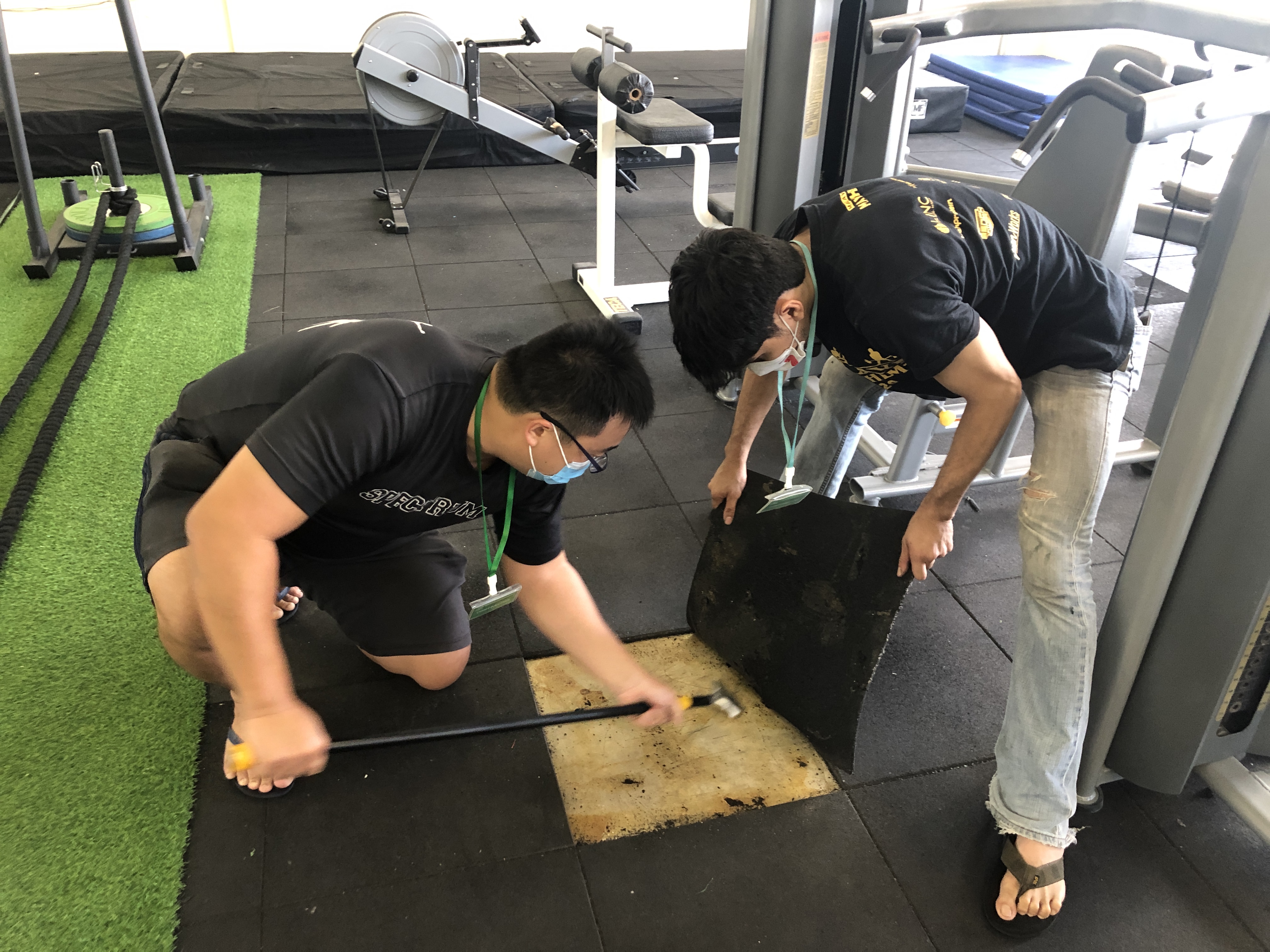 Removal Process of the Mats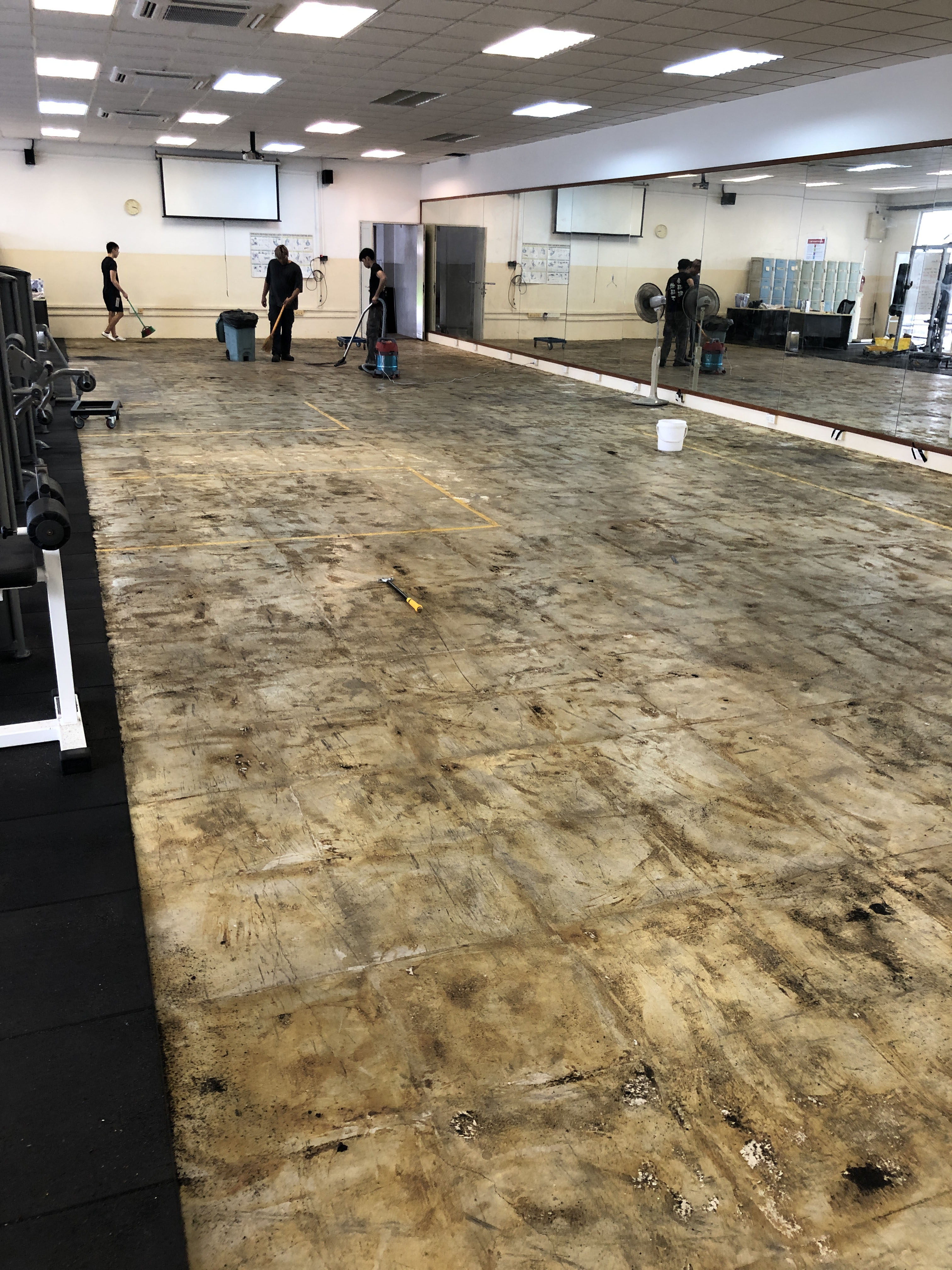 Rubber Slope is custom ordered to match the ledge height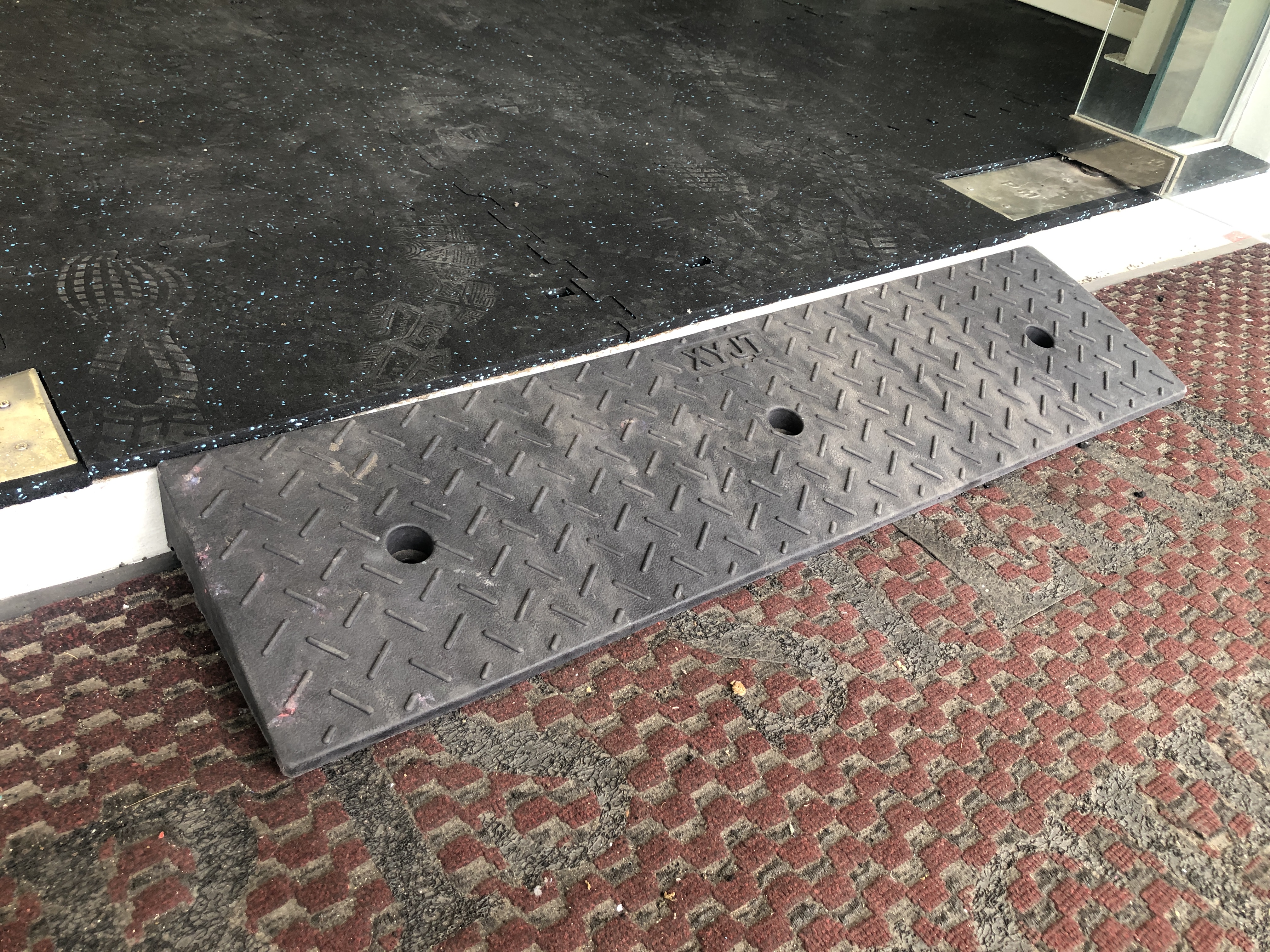 Completed Project