Movement First is the equipment partner of Ark Group. Ark Group is a homegrown company with big ambitions. They are behind many new fitness concepts including 
---
Movement First has an ongoing partnership with Ark Group to be the sole partner in fitness equipment.
Consulting (equipment mix and layout based on location and concept)
Sourcing (cost and quality comparison among different factories within Asia)
Customising (branding logo, colour of equipment) 
Importing (based on cost savings and time constraints)
Deployment (unstuff, deliver, uncrate, set up, dispose waste)
Corporate Gifts Recommendation (for welcome packs)
Maintenance (monthly check ups on equipment condition)
While not every equipment can be customized due to MOQ requirements from factories, we leverage our long term relationships (some have been friends for more than 10 years) with a wide range of factories to do so. For example, for Ark's Power Rack, we customised the size of the rack to be slightly smaller for Singapore's market, and subsequently created attachments such as dual sided j-hooks and monolifts based on customers feedback.
Our collaboration with Ark Group started with their first outlet at Woodleigh. A medium size gym at 2,500sqft, we began on the consultative process in February 2021, and their first outlet opened in August 2021. Subsequently, they opened two more outlets in West Coast CC and Jurong Spring CC. At West Coast CC, we worked with a metal fabrication factory in China to create a wire screen for them at the back of the counter and installed on-site for them.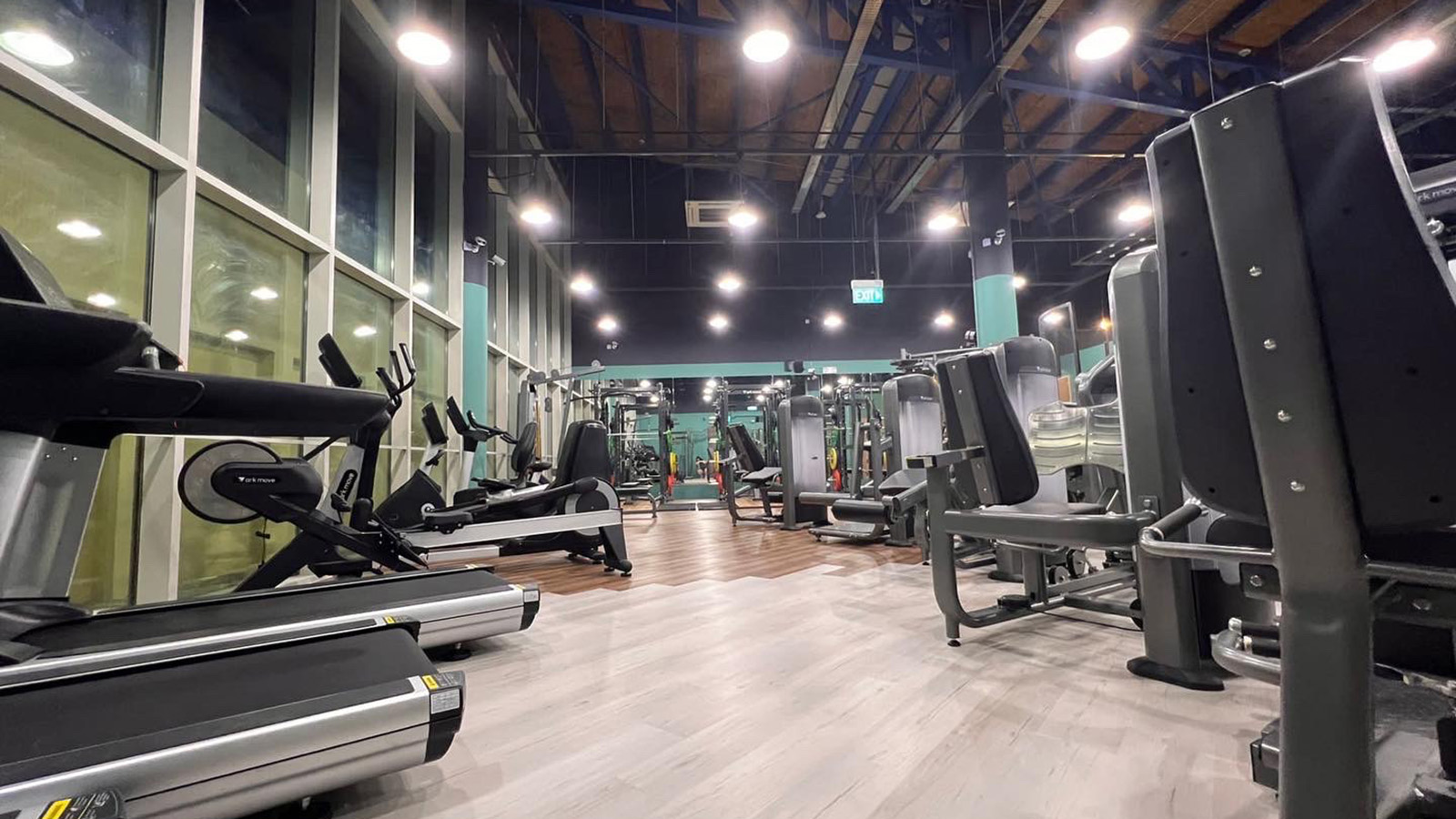 At Ark Liv, we had the challenge of figuring out what equipment would appeal particularly to be female only audience. Of particular note, we designed and customised a multi-purpose astroturf which had markings for distance, agility ladder, agility compass and even their logo. The outlet opened in November 2021 to much fanfare and went viral on many platforms.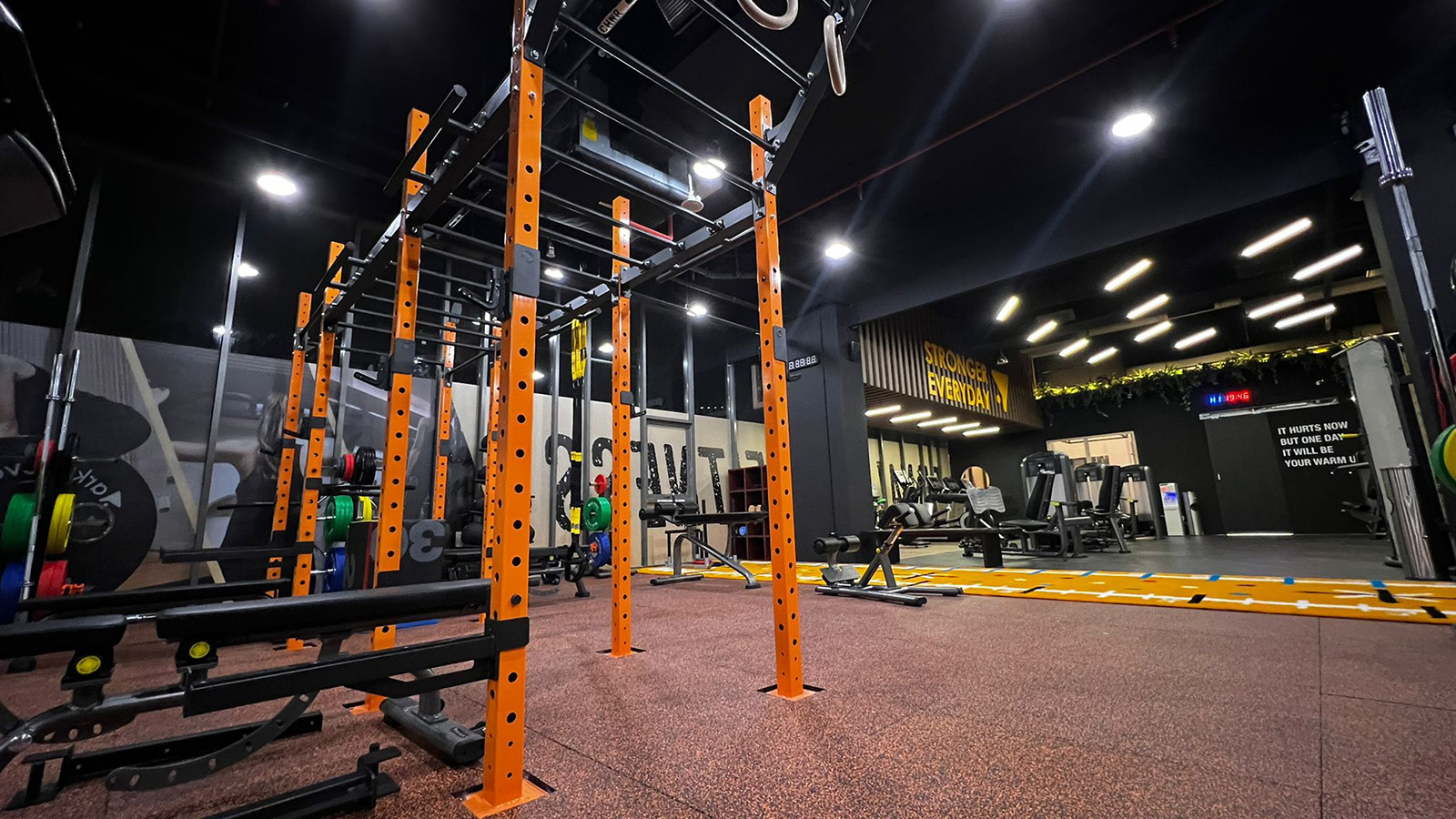 In October 2021, Ark came to us with the concept of Ark Bloc, a 15,000sqft space where up-and-coming sports can come together to form a community. Half the space was dedicated to bouldering, making it the largest outdoor bouldering concept in Singapore based on wall length. The other half consisted of a combined gym space for powerlifting, strongman (static and dynamic stations), weightlifting, gymnastics, functional fitness and calisthenics.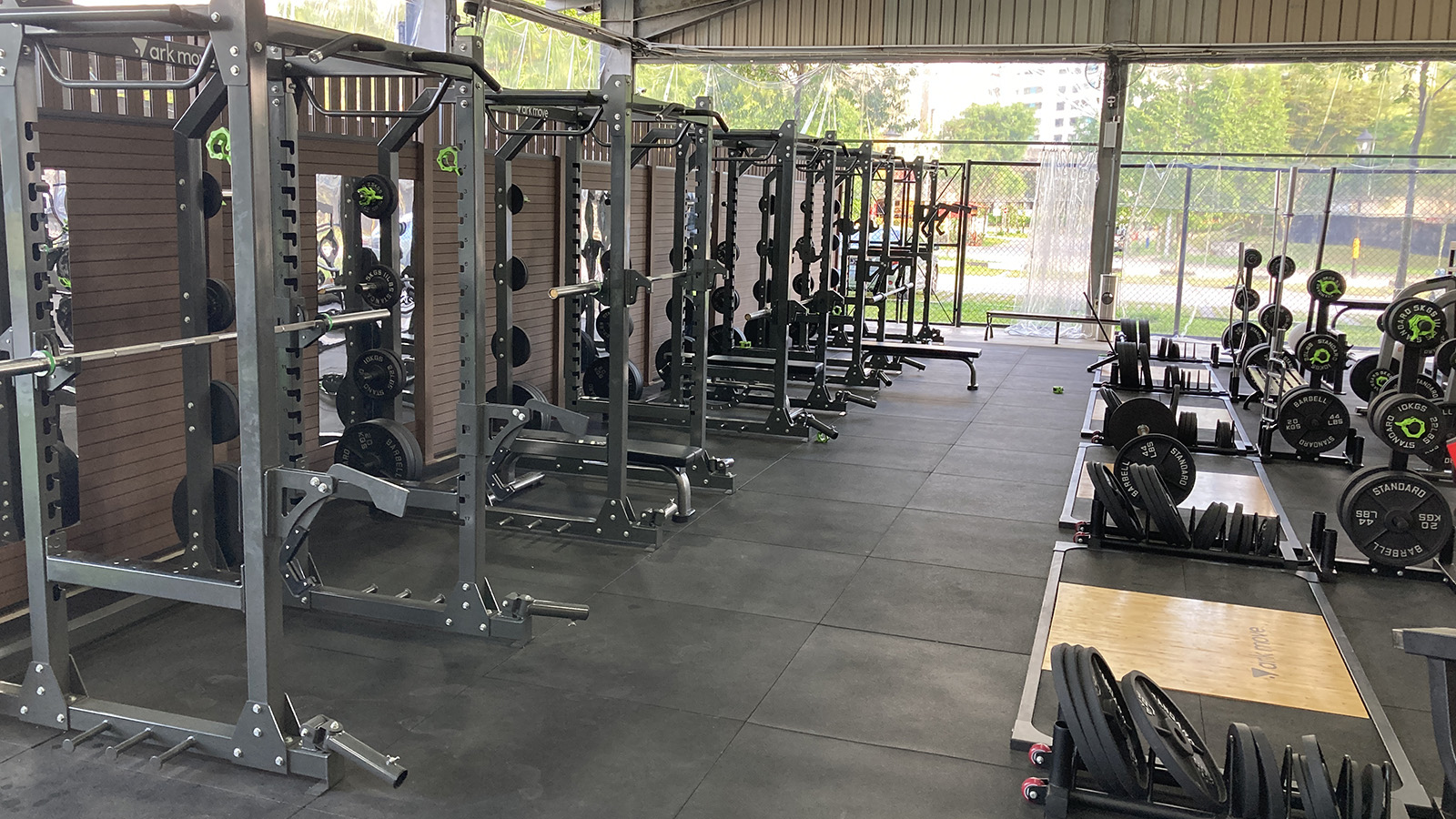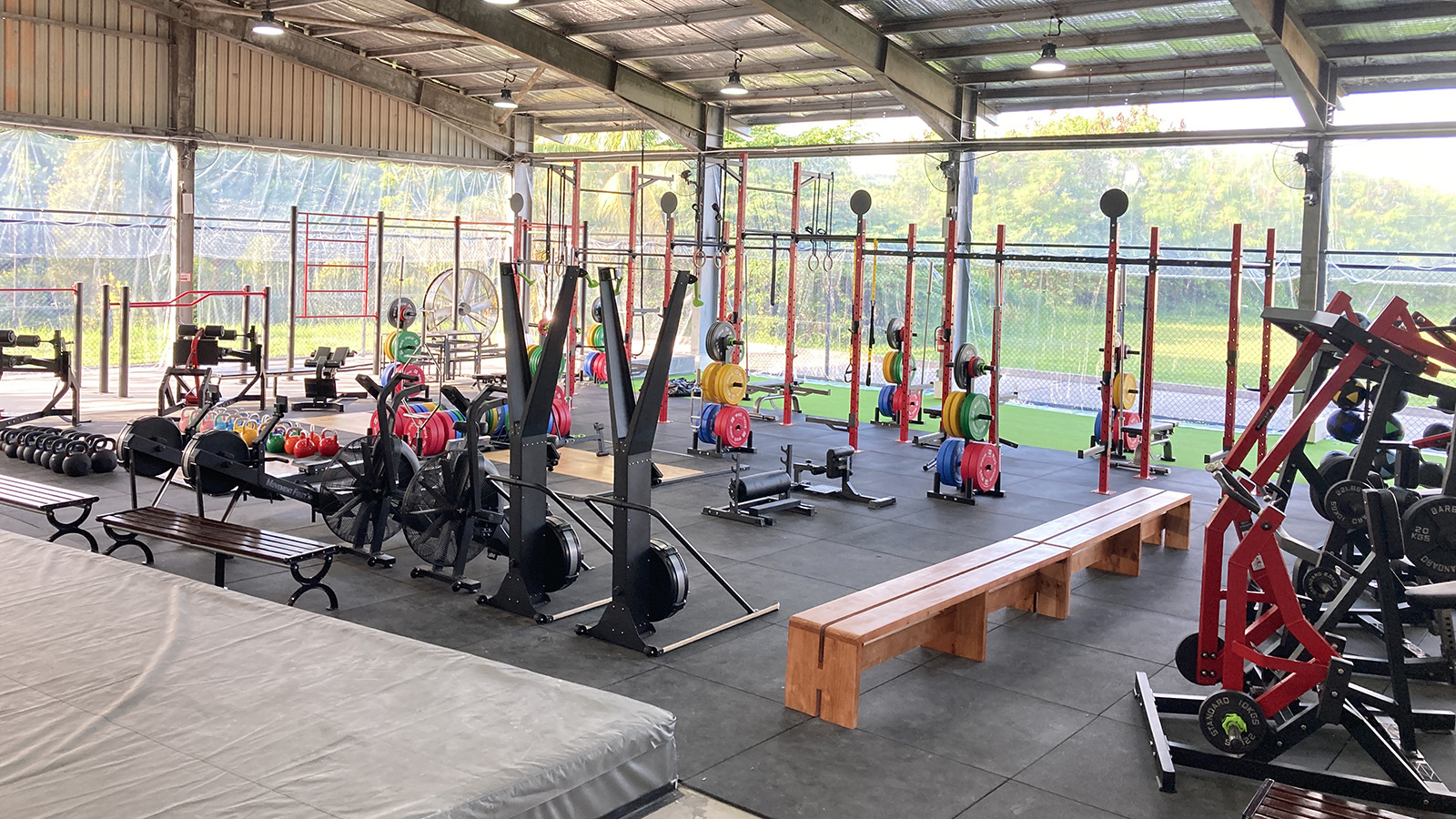 As the space is huge, any increase in cost will be exponentially more expensive. Hence, for things that do not matter, we recommended cost effective options. For example, the rubber mats used at Ark Bloc are considered playground mats. Less dense, more pliable and cheaper to manufacture, the purpose of the mats are to protect the concrete floor below from cracking. Hence, we do not need the typical gym rubber mats which are more dense. This resulted in a cost savings of about 40%. Beyond fitness equipment, we proposed and installed many products which are typically outside of our usual expertise. As the previous space was a futsal court, we needed to install wire mesh fencing to enclose the premises, as well as canvas to rain proof the entire space.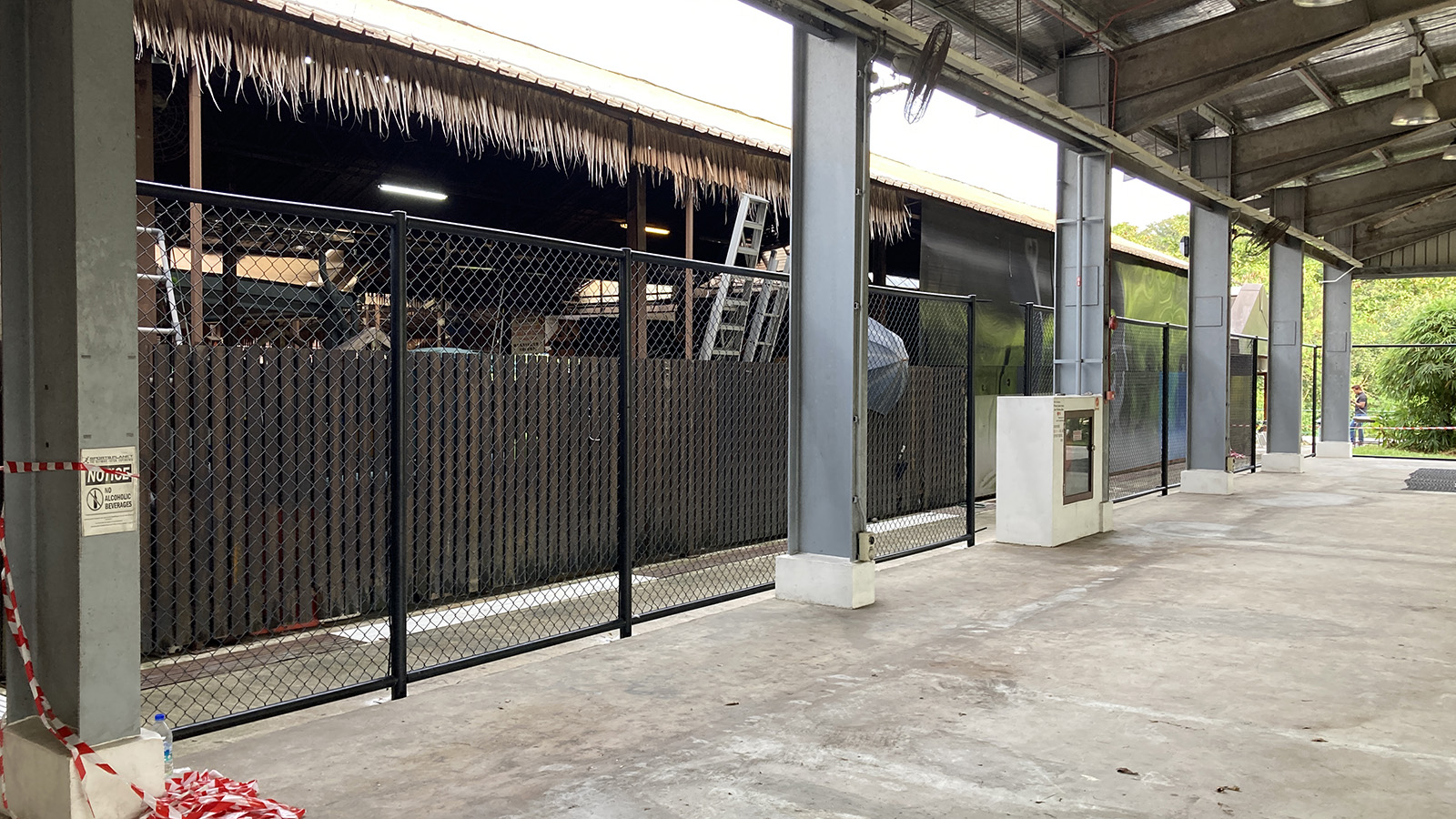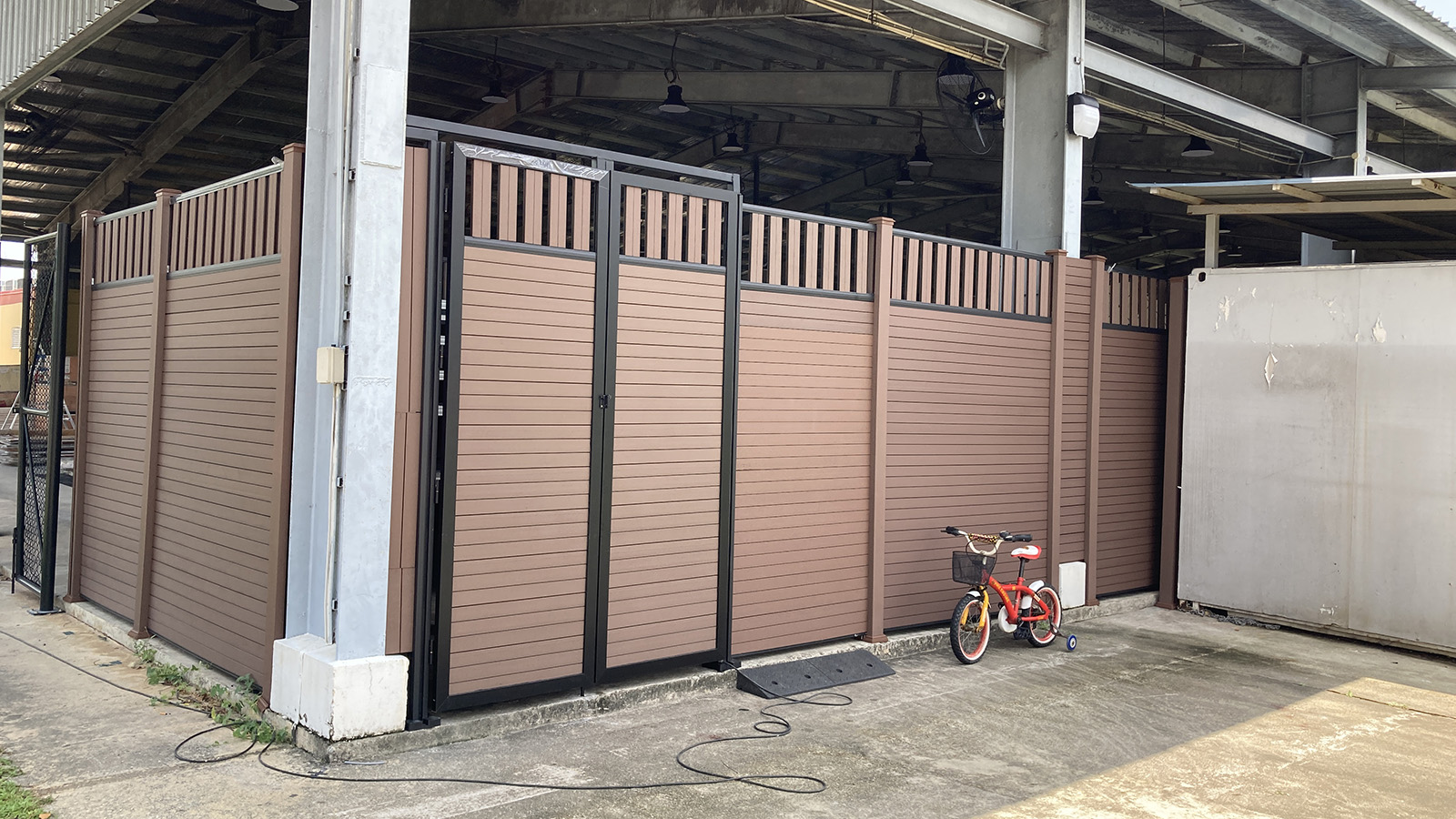 Ark Bloc opened in May 2022, with more than 2000 visitors on their opening weekend. Online engagement has been successful with more than 20k reach, 5k engagements and 100 shares when Movement First shared a single post for them. We did not charge for the post as we consider it as a value added service. 
Learning Points
Since 2012, we have been sourcing for and equipping gyms with the highest quality equipment at competitive prices. In fact, our first customer is a HIIT boutique gym in CBD that has since launched their own franchise program globally. We make mistakes, fix them and learn from those, so you can stand on our shoulders. We understand plans are fluid and can change, so we move along with the new goal. We are able to provide a turnkey solution for aspiring gym owners from start to end.
Consultancy - Location demographics and catchment, competitor analysis, fair rental negotiation, equipment mix and layout based on location and concept.
Sourcing - Cost and quality comparison among different factories within Asia. We only work with factories, hence your cost is reduced than buying from established brands.
Customization - Branding is is the lifeblood and free marketing. We affix your logo and can customize the colour of equipment and upholstery.
Importing - Based on cost savings and time constraints, we can send via sea or air. If it's close to the launch date and you are missing something, we can send it via air.
Deployment - Unstuff, deliver, uncrate, set up, dispose waste. Basically the necessary and unsexy part.
Maintenance - If your business is successful, you definitely need check ups on equipment condition. Fixing an early problem is better than having it lead to catastrophic system failure.
If this sounds like a service you will need, hit us up at hello@movementfirst.sg, and we will get back to you soon.